Our professional contractors at Nicholas Roofing and Paving PLLC handle various commercial/industrial roofing services.
Nicholas Flat Roofing Videos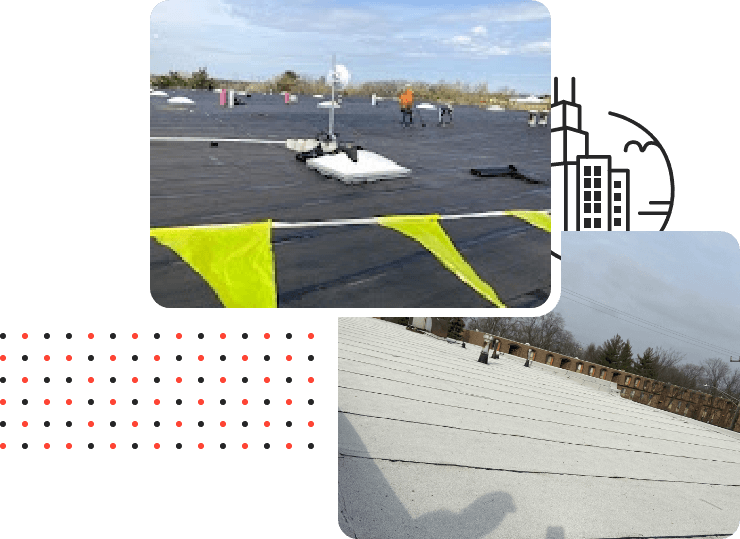 Nicholas Roofing & Paving is a family-owned business with a humble beginning that quickly boomed to success. The company was founded in 1968 by Sony, a highly passionate individual who loved his profession. He mastered the art of his skill and provided high-quality roofing and paving services, creating a name for the company.
The family business was handed down to Sony's son Mike, who carried on his father's legacy with remarkable resilience and professionalism. It was only a short time before the grandson, Alec Nicholas, was also taught the skills of the trade.
Nicholas Roofing and Paving PLLC is family-owned and operated owner on job-site company founded since 1968, focusing on flat roofing & paving services for commercial and industrial facilities. We are licensed, bonded, and insured. We pride ourselves on providing customers with free estimates. We are committed to providing long lasting roofing solutions that meet the requirements to protect against the damaging weather conditions the Midwest has to offer.
When our customers invite us onto their property they can rest assured that our entire staff is fully vaccinated following the CDC Guide lines for Covid-19.
We are experienced professionals in the roofing industry and stand by our work.
We work with industry-leading materials and service methods to meet your roofing needs, regardless of whether it is a full roof replacement or a roof repair. As well as providing affordable solutions to match your personal budget, we can help you throughout installing or repair for your roof.