Having worked in this industry for over 50 years, we have mastered providing the best roofing solutions. We can guarantee a weather-resistant, durable, and economically ideal roofing system by implementing our generational knowledge and the technology available today.
Our company provides roofing services in Illinois Chicago, where we closely work with our clients to provide the best solutions. We ensure that all necessary information is communicated so you can make an informed decision regarding your service needs.
Our team is available to answer any queries or concerns regarding our process, so you can rest assured that your property is in great hands! Our team will keep you in the loop regarding the process and provide timely and high-quality results.
Nicholas Roofing And Paving offers free estimates for the following services:

Commercial roofing systems require skilled hands to install, repair and maintain large-scale roofing. As flat-roof experts, we aim to ensure that there aren't any leakages, the roof isresistant to harsh weather, and does not require frequent maintenance.
Many roofing systems can be installed using different materials. You will have a broader selection of materials, such as modified systems, and silicone. Our team will consult with you to finalize the type that will be most beneficial for your commercial roofing needs and will also be within your budget.
Commercial roofing installations can be time-consuming, require focus on intricate details, and are more labor-intensive. Our team will keep you updated so we can receive your feedback frequently.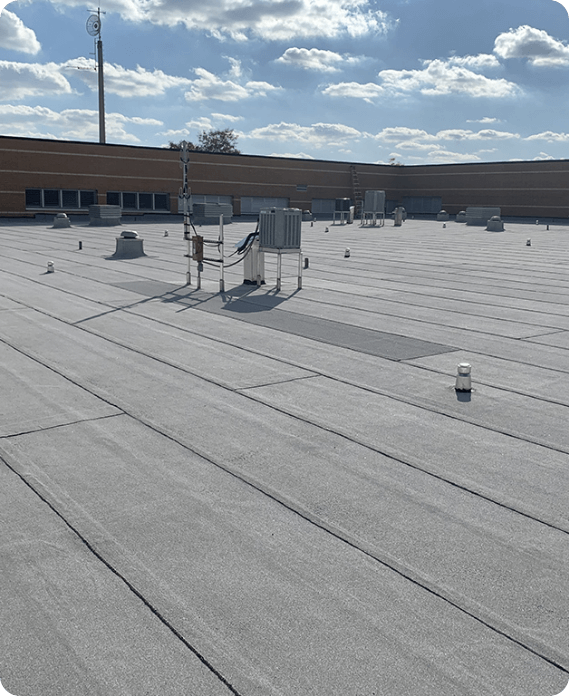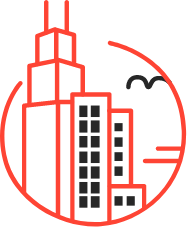 Our qualified staff members have extensive experience with various roofing systems and use the most reliable and robust technology available for installation and maintenance services. Some of these include;
As commercial building owners, the building is bound to have many visitors and is open for public use. With our company, you can rest assured that the materials used are top-quality to guarantee safety standards. Our team is highly qualified and will deliver beyond expectations.
At Nicholas Roofing and Paving, our top priority is our customers. We ensure that customer satisfaction is maintained and you receive personalized attention and the quality services you deserve!

Industrial roofing systems need to be able to take a beating beyond that of an average public building. There are a lot of chemical compounds, contaminants, and exhaust systems that are released during production processes. These compounds have a greater chance of degrading typical roofing systems than the sun, wind, and harsh weather.
Industrial buildings also have more skylights to keep the area naturally lit. However, these excessive skylights can cause roofing systems to leak through the penetrations, cause splash damage, and requires consistent upkeep.
Our team at Nicholas Roofing And Paving system fully understand the intricate details of industrial roofing and considers all by choosing the suitable materials for re-roofing, the correct type of roofing coats, and offering frequent maintenance services with roof patching.
We contribute decades of experience to every job, regardless of the roof you want to be installed on your industrial facilities, whether a factory, transportation depot, office, school, or healthcare centre. We offer unrivalled professionalism to our clients, and our goal is to give the finest solution at the right price and on budget.
After inspecting your property, our team will communicate all the work required to install or repair your roofing system. We will ensure that you make an informed decision regarding your property and the final product is excellent.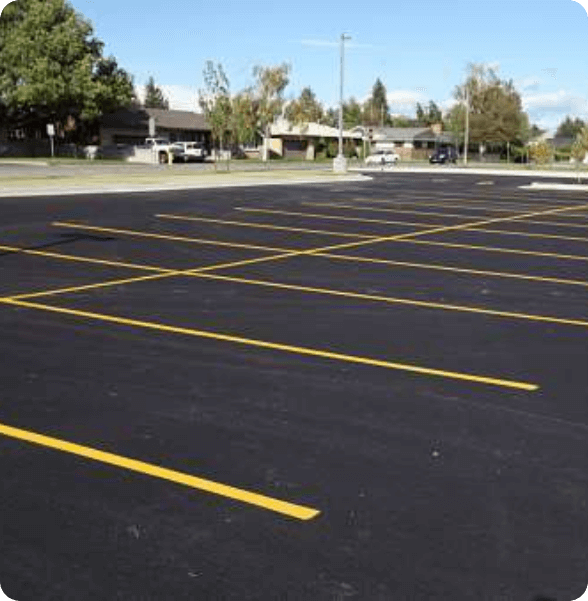 The first impression of your business will be through your building and parking lot. A smoothly installed parking lot will give off an incredibly proficient impression. With pavements and parking lots full of cracks and potholes, your customer might determine your services accordingly.
Parking lots tend to receive continuous traffic, which is no match to sturdy asphalt paving. The material is durable and flexible, making it a popular choice for paved parking lots. Through innovative solutions, asphalt delivers a dependable and long-lasting weatherproof surface unavailable in any other material, meeting the demands of both big and small projects. We exclusively use high-quality asphalt to provide a durable surface for years.
Moreover, it cools and hardens quickly, making the process much less time-consuming. Your parking lot will be swiftly in use after the installation process. Our expert team can guarantee a fully functional parking lot in no time!
Nicholas Roofing And Paving offers asphalt paving services that will smoothen out the cracks and cure any spot that has been damaged through wear and tear. We offer to install a parking lot and maintenance service to ensure your business looks professional and well-kept.